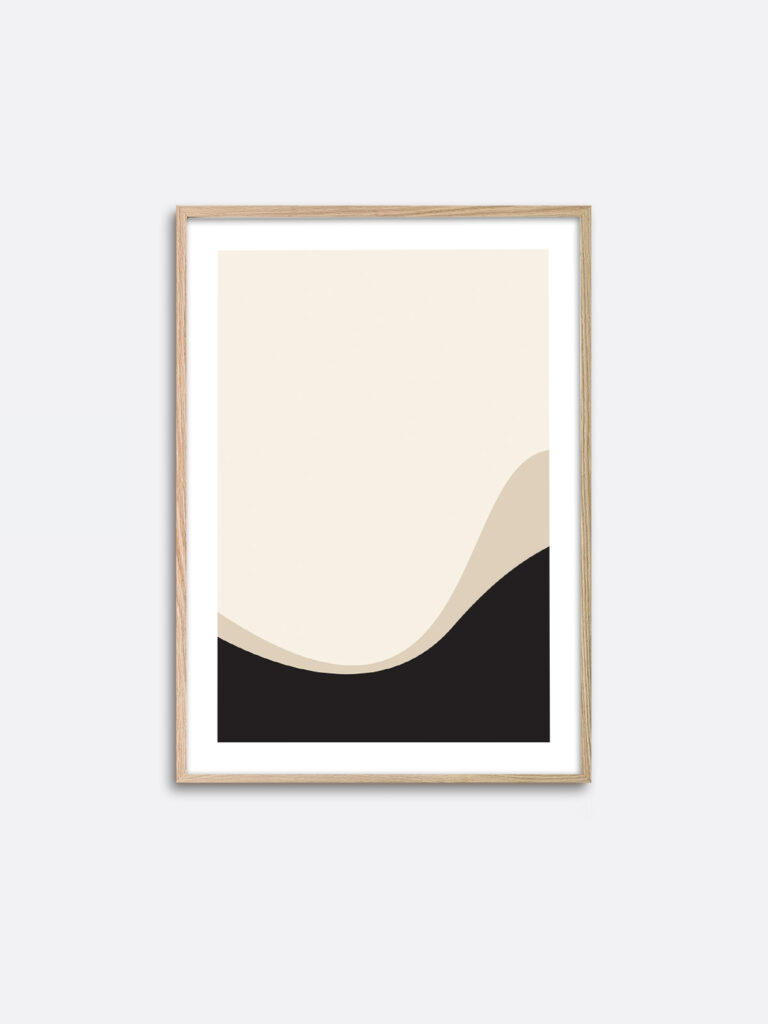 Right Here 04 is a Form Faktory print design with an absolute graphic expression. Clean, organic forms and shapes in a color scheme of sand, beige and black.
The collection Right Here originates from acrylic paintings on canvas.
The artwork is printed on 230g high quality fine art paper.
Sold unframed, packed and shipped worldwide in a protective tube.
This print is part of a series of four pieces. The print can be a stand alone print or can be purchased with free shipping costs if you buy two prints or more at Form Faktory.